At Estes, we know Logistics plays a critical role when it comes to bringing your new products to market. That's why we have a highly specialized team of dedicated logistics professionals, committed to helping you manage your product rollouts. With nearly two decades of industry expertise, we have the knowledge and resources to meet the unique demands and challenges that rollouts present, such as:
Higher-than-normal shipping volumes
New lanes and distribution patterns
Narrower-than-usual delivery windows
A higher level of service – such as Time Critical, Final Mile, retail delivery, or white glove
Guaranteed Timing
When it comes to product rollouts, we know that getting your freight where it needs to go isn't enough: Inventory needs to arrive at not only the right place, but also the right time. At Estes, we offer some of the best Time Critical Guaranteed options in the industry for exceptional peace of mind, including:
Guaranteed on-time delivery with real-time shipment tracking
Extra care when loading and unloading freight
Enhanced flagging, tracking, and monitoring services
Planning and Execution
Successful rollouts consider every detail. That's why we set the stage by ensuring we understand expectations—both yours and your customers'—from the beginning. We identify the special shipping, equipment, or service requirements you may need first, working to anticipate any potential missteps ahead of time and developing plans to avoid them. From there, we establish schedule and load plans to ensure your rollout goes smoothly.
Over the life of the rollout, we stay in close communication with you, providing enhanced visibility and mitigating risk through:
Real-time shipment tracking that allows us to identify potential problems before they arise
Careful BOL management, which saves time, and reduces billing problems, as well as the risk of lost or late shipments
Thorough load plans which teach shippers how to load trailers in the right order, reducing handling and the potential for damage
Asset-based operations which give us more control and flexibility than other carriers in the industry
Access to a stable of closely-vetted carriers who can support us in keeping our shipments on schedule, should we meet maximum capacity
Contact us today for help with your rollout!
Phone: 866-ESTES4U (378-3748), press 0-2200
Email: rollouts@estes-express.com
Hours: 8 a.m. to 5 p.m. Eastern time, with variable hours based on customer requests and business requirements
Take Your Supply Chain To The Next Level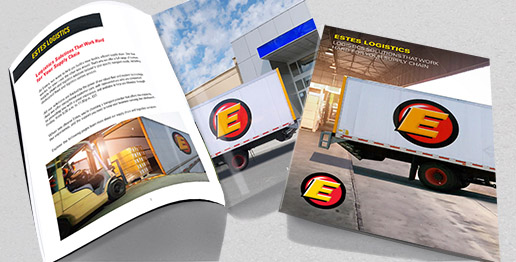 Learn more about our full range of custom supply chain and logistics solutions.