Estes Selects Samsara For An Improved Customer Experience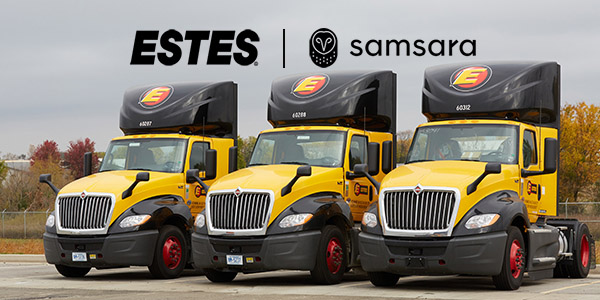 Estes is excited to announce it is enhancing its fleet operations platform with Samsara technology for quicker data access to gain greater process efficiency. The real-time data from Samsara's Connected Operations Cloud is helping Estes provide a higher level of freight visibility to its customers, while reducing the amount of time-intensive paperwork required of its drivers and operations staff.
Read more about how Samsara's platform is helping Estes provide a frictionless experience for today's shippers.