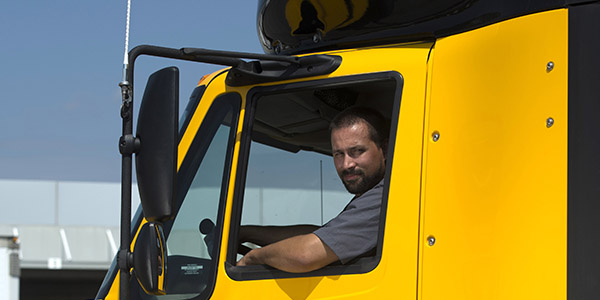 RICHMOND, Va. – For the third-straight year, Estes—North America's largest, privately held freight carrier—has been recognized in the Richmond Times-Dispatch's annual Top Workplaces ranking. The company was also recognized with the Going in the Right Direction award as part of the newspaper's special category awards.
Founded in 1931, Estes previously received this recognition in 2014, 2018, 2021 and 2022. The Richmond-based transportation leader was included in Forbes' 2022 Best Large Employers and Best Employers for Women lists. Estes also is the recipient of the nationally recognized 2021 Top Workplaces USA award, plus numerous industry performance distinctions.
The newspaper collaborated with employee research and consulting firm Energage to determine the award winners based on a comprehensive employee feedback survey covering company performance indicators such as values, management, policies, and technological innovation.
"Estes would not be the company it is today without our employees," says President and COO Webb Estes. "It's our job to ensure they have the support, resources and development opportunities they need to be successful, and more importantly, that they can find pride in being part of the Estes team. This distinction means so much because it shows that aim is reflected in the hearts and minds of our employees."
Estes has more than 22,000 employees across 280 North American terminals.
"Everything – from our benefits to our employee engagement efforts – is rooted in our family-focused culture," adds Vice President of Human Resources Greg Richardson. "That value helps us remain steadfast in how we treat and care for our employees, regardless of what's going on outside our doors."
Vice President, Sustainability, Culture and Communication Sara Graf also notes the importance Estes places on employee feedback and having that inform the company's recruitment and retention efforts.
"Whether you have a staff of 20 or more than 22,000 in our case, boasting a strong culture starts with listening to your employees," she says. "All of our initiatives, communications and benefits stem from feedback and insights gleaned from our employees. We continue to work hard to foster a company in which they feel empowered to share their needs and ideas, whatever they may be."
To explore Estes' nationwide career opportunities, go to Work4Estes.com.
About Estes Express Lines
Estes is the largest, privately owned freight carrier in North America. As an asset-based transportation provider with a global footprint, Estes always goes the extra mile to deliver reliable freight solutions and exceptional service that keep its customers coming back. Ethical and honest, with nearly a century of freight shipping expertise, Estes has worked through the decades to build a robust fleet and vast network of over 10,000 doors and 280 terminals. And the company's comprehensive transportation solutions are backed by its continued investment in technology resources, as well as the support of more than 22,000 fiercely committed employees. Estes offers comprehensive freight shipping solutions, including Less Than Truckload (LTL), Volume LTL and Truckload, Time Critical Guaranteed, Custom Shipping and Logistics, and Final Mile.