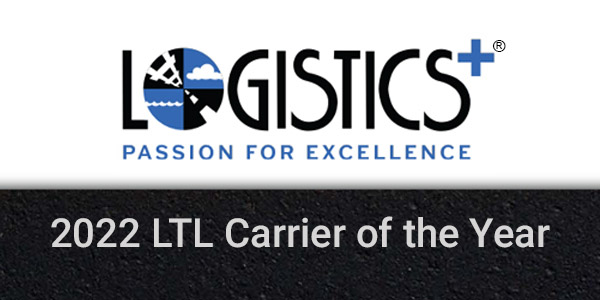 RICHMOND, VA—Estes has been recognized as an LTL Carrier of the Year for the fifth consecutive year by Logistics Plus, Inc., a leading worldwide provider of transportation, logistics, and supply chain solutions.
This award recognizes Estes' strong commitment to partnership and superior performance in the following areas:
Share of Business Volume and Growth
Service, Claims, and Billing Performance
Price Competitiveness
Customer Service and Support
Account Representation
"We are honored that Logistics Plus has chosen to recognize us with this award for the fifth year in a row" said Estes' President Webb Estes. "I'm so proud of our more than 22,000 employees, and their continued commitment to strong partnerships and exceptional performance."
About Estes
Estes is the largest, privately owned freight carrier in North America. As an asset-based transportation provider with a global footprint, Estes always goes the extra mile to deliver reliable freight solutions and exceptional service that keep its customers coming back. Ethical and honest, with nearly a century of freight shipping expertise, Estes has worked through the decades to build a robust fleet and vast network of over 10,000 doors and 280 terminals. And the company's comprehensive transportation solutions are backed by its continued investment in technology resources, as well as the support of more than 22,000 fiercely committed employees. Estes offers comprehensive freight shipping solutions, including Less Than Truckload (LTL), Volume LTL and Truckload, Time Critical Guaranteed, Custom Shipping and Logistics, and Final Mile.